Shore to Shore
4.9.-27.9.2020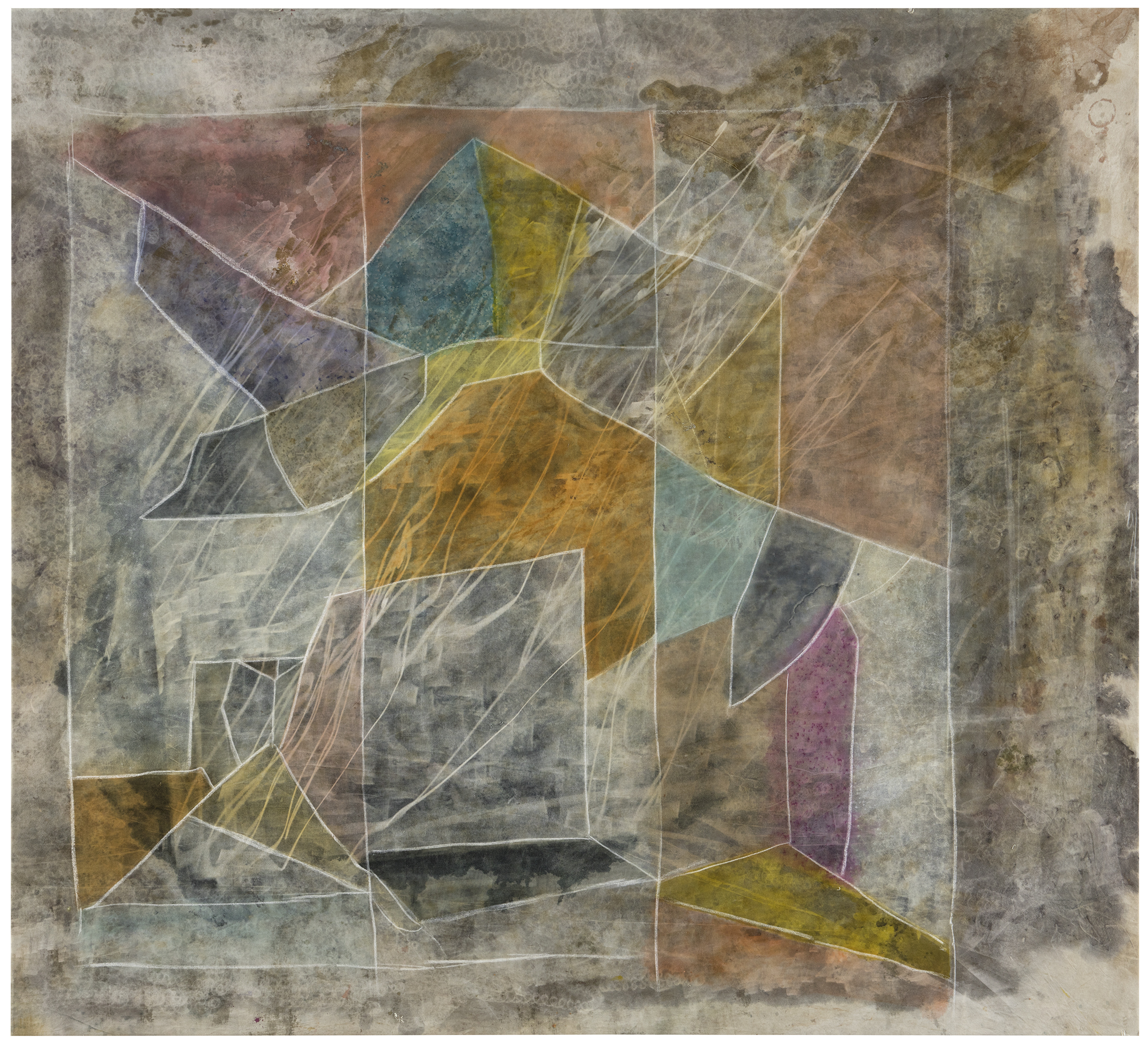 Miikka Vaskola
's solo exhibition transports the viewer to the past, future and present all at once – near and far away. The starting point for the paintings in the exhibition is gazing up to the sky, the works move from a micro-level to the scale of the entire universe, all possible realities are present at once. The paintings, carried out on unprimed canvases, combine abstract, organic landscape and figurative elements.
Miikka Vaskola
's oeuvre consists of abstract landscapes and figurative imagery, that play between distance and proximity. Vaskola is best known for his large-scale paintings on unprimed canvas incorporating layers of ink, iron oxide, charcoal and chalk, that build up a very recogniseable aesthetic. Before and after graduating from the Finnish Academy of Fine Art in 2008, Miikka Vaskola (b. 1975, Helsinki) has been exhibiting actively with solo shows in Finland, including Helsinki Contemporary in 2015, 2013, and 2010, as well as in group exhibitions in Finland and abroad. Helsinki Contemporary presented his work at VOLTA9, Art Basel in 2013. Vaskola's extensive retrospective exhibition was seen at Turku Art Museum, Finland in 2016. His works are represented in the major Finnish private and public collections including Helsinki Art Museum, Turku Art Museum, Museum of Contemporary Art Kiasma, EMMA Espoo Museum of Modern Art, Heino Collection and The Wihuri Foundation Art Collection.
Miikka Vaskolan syyskuussa nähtävä yksityisnäyttely vie katsojan yhtäaikaisesti menneeseen, tulevaan ja nykyisyyteen – lähelle ja kauas. Näyttelyn pohjustamattomalle kankaalle toteutettujen maalausten lähtökohtana on taivaalle tähyily. Vaskolalle tuttuun tapaan abstraktia, orgaanista maisemaa ja esittäviä elementtejä yhdistävissä maalauksissa liikutaan mikrotasolta universumin mittakaavaan, läsnä ovat kaikki mahdolliset todellisuudet.

Miikka Vaskola (s. 1975) tunnetaan monumentaalisista maalauksistaan, joissa yhdistyvät abstraktit maisemat ja figuratiiviset hahmot. Vaskolan teoksia on nähty ryhmä- ja yksityisnäyttelyissä Suomessa ja kansainvälisesti, viimeisimpänä mm. Berg Contemporaryssa Islannissa, Kreikassa Hydran saaren Hydra School Projects -kokonaisuudessa ja EMMA – Espoon modernin taiteen museossa. Hänen laaja retrospektiivinen näyttelynsä nähtiin Turun taidemuseossa 2016. Vaskolan teoksia löytyy merkittävistä yksityisistä ja julkisista kokoelmista, ml. HAM Helsingin taidemuseo, Turun taidemuseo, Nykytaiteen museo Kiasma, EMMA – Espoon modernin taiteen museo, Heinon taidesäätiön kokoelma ja Jenny ja Antti Wihurin rahaston taidekokoelma.