Pilvi Takala
Invisible Friend
27.11.-20.12.2015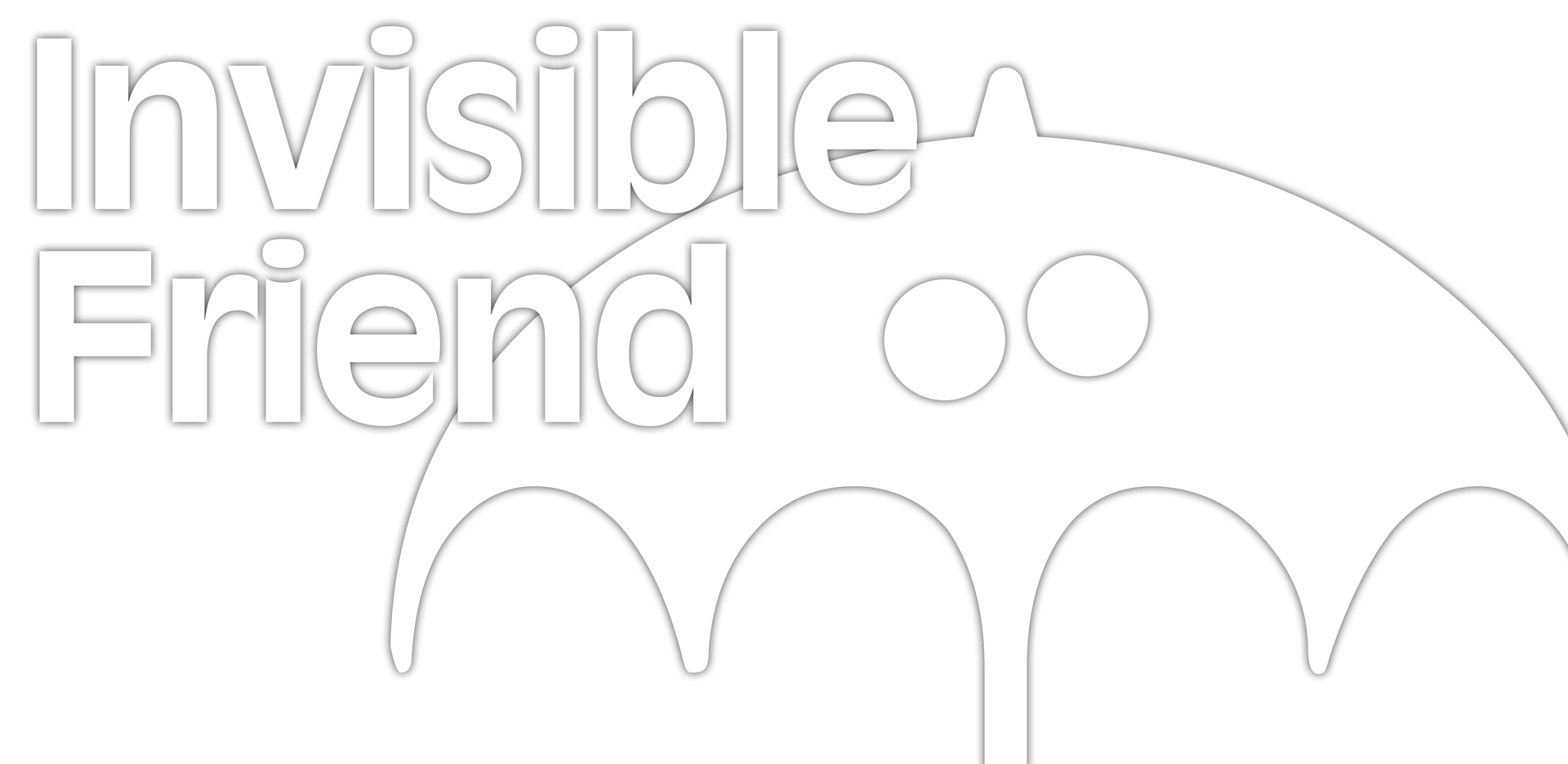 invisiblefriend.fi


Invisible Friend is a free text message service for anyone who wants to have an anonymous, personal conversation with someone who will always reply. You simply send a text to the Invisible Friend phone number and a writer on call will text you back. You lead the conversation, and a dedicated group of writers work collectively to give you their full attention. They don't know who you are or what your phone number is, and the details of your private conversation will remain between you and the writers. The service runs from 16 November 2015 until 10 January 2016, with writers on call daily from 8am until 2am.
Text messaging as a medium is conversational and intimate, but it can also be completely anonymous and private. The simplicity of the text message leaves maximum space for imagination, and the potential for a real-time response makes it alive and immediate. Each Invisible Friend is created in the mind of the user with the support of a team of writers. The writers enter the conversations without any agenda of their own, and their improvised replies are based upon the user's input. Invisible Friend fosters an intuitive form of thinking that doesn't require an ultimate goal, a problem that must be solved, or a specific structure. The user does not have to name a purpose for the conversation or please or impress anyone. All they have to do is text whatever they want, and continue for as long as they want to.
The idea for Invisible Friend came from Takala's experience in working at a text message service in the US, where the users pay for having a pretend girlfriend or boyfriend texting them. Takala was fascinated by the potential in the fictional space created in the text message exchange, but like many of the other workers, she was frustrated by the inconsistencies and lack of quality in the existing service. The video at the back of the gallery is based on conversations on a discussion forum between the writers working at this US service, trying to figure out together how to be an invisible partner.
Invisible Friend takes Pilvi Takala's performative and narrative practice to a completely new territory, where each user's story is unique and personal. It is presented in the context of a gallery exhibition at Helsinki Contemporary. This exhibition is her first solo show at Helsinki Contemporary and the first solo to be exhibited in Helsinki since 2009. Invisible Friend does not take place in the physical gallery space, but it reaches out from the space.
invisiblefriend.fi


Invisible Friend on ilmainen tekstiviestipalvelu kenelle tahansa, joka haluaa käydä anonyymia, henkilökohtaista keskustelua, ja saada viestiinsä aina vastauksen. Lähettäessäsi viestin Invisible Friendin puhelinnumeroon päivystävä kirjoittaja vastaa viestiisi välittömästi. Sinä ohjaat keskustelua, ja omistautunut seitsemän hengen kirjoittajaryhmämme, joka toimii kollektiivisesti Invisible Friendinäsi, antaa sinulle täyden huomionsa. Kirjoittajat eivät voi tunnistaa sinua eivätkä näe puhelinnumeroasi, ja kaikki keskustelut pysyvät luottamuksellisina ja visusti sinun ja kirjoittajaryhmän välillä. Palvelu on käytettävissä 16.11.2015–10.1.2016 päivittäin klo 8–02.
Tekstiviesti on viestintämuotona vuorovaikutteinen ja henkilökohtainen, mutta se voi toisaalta olla myös täysin anonyymi ja yksityinen. Tekstiviesti kaikessa yksinkertaisuudessaan jättää runsaasti tilaa mielikuvitukselle, ja koska viesteihin voi vastata reaaliaikaisesti, on viestittely hyvin välitöntä. Jokainen Invisible Friend syntyy palvelun käyttäjän mielessä, kirjoittajaryhmän viestien kautta. Kirjoittajat osallistuvat keskusteluun pyyteettömästi, omaa etuaan tavoittelematta, ja pohjaavat improvisoimansa viestit käyttäjältä saamaansa sisältöön. Invisible Friend ruokkii intuitiivista ajattelua: sellaista jolla ei ole tiettyä tavoitetta, jolla ei pyritä ratkaisemaan ongelmaa tai joka noudattaisi tiettyä rakennetta. Käyttäjän ei tarvitse määrittää keskustelulle mitään tarkoitusta eikä miellyttää ketään tai tehdä vaikutusta kehenkään. Hän voi yksinkertaisesti tekstata mitä haluaa ja jatkaa viestittelyä niin kauan kuin haluaa.
Takala sai idean Invisible Friendiin työskennellessään Yhdysvalloissa tekstiviestipalvelussa, jossa käyttäjät maksavat saadakseen viestejä kuvitellulta tyttö- tai poikaystävältä. Tekstiviestittelyn muodostaman fiktiivisen tilan potentiaali kiehtoi Takalaa, mutta kuten moni muukin työntekijä, myös hän turhautui palvelun epäjohdonmukaisuuteen ja heikkoon laatuun. Gallerian takaosassa esitettävä video perustuu tämän yhdysvaltalaispalvelun kirjoittajien välisiin keskusteluihin, ja ne on poimittu keskustelufoorumilta, jolla kirjoittajat yhdessä pyrkivät ratkaisemaan, miten toimia näkymättömänä keskustelukumppanina.
Invisible Friend vie Pilvi Takalan performatiivisen ja narratiivisen ilmaisun täysin uudelle alueelle, jossa jokaisen käyttäjän tarina on ainutlaatuinen ja henkilökohtainen. Se toteutetaan gallerianäyttelyn kontekstissa Helsinki Contemporaryssä. Näyttely on Takalan ensimmäinen yksityisnäyttely Helsinki Contemporaryssä ja samalla hänen ensimmäinen yksityisnäyttelynsä Helsingissä vuoden 2009 jälkeen. Invisible Friend ei tapahdu gallerian tiloissa, vaan ulottuu yli fyysisen tilan rajoitusten.
invisiblefriend.fi


Invisible Friend är en gratis sms-tjänst för vem som helst som vill föra en anonym, privat dialog och alltid få svar på sina meddelanden. Då du skickar ett sms till Invisible Friends telefonnummer svarar den jourhavande skribenten omedelbart. Det är du som styr dialogen, och vår engagerade skribentgrupp på sju personer som fungerar kollektivt som din Invisible Friend ger dig sin odelade uppmärksamhet. Skribenterna vet inte vem du är och ser inte ditt telefonnummer; alla dialoger är således konfidentiella och kan läsas endast av dig och din skribentgrupp. Tjänsten är tillgänglig 16.11.2015–10.1.2016 dagligen kl. 8–02.
Som kommunikationsform är textmeddelandet interaktivt och personligt men kan å andra sidan också vara fullständigt anonymt och privat. Ett sms lämnar i all sin enkelhet mycket rum för fantasin, och eftersom meddelandena kan besvaras i realtid är kommunikationen mycket omedelbar. Det är användaren själv som utifrån skribentgruppens meddelanden skapar varje Invisible Friend i sitt sinne. Skribenterna deltar i dialogen osjälviskt och utan att eftersträva egen fördel och de improviserar sina meddelanden utgående från den information du ger. Invisible Friend stöder intuitivt tänkande: ett tänkande som inte har något visst mål, som inte försöker lösa ett problem eller som följer en given disposition. Du behöver inte definiera något syfte med dialogen och varken behaga eller göra intryck på någon annan. Du kan helt enkelt skriva vad du vill och fortsätta dialogen så länge du behagar.
Idén till Invisible Friend fick Takala i Förenta staterna då hon arbetade vid en sms-tjänst där användarna betalar för att få textmeddelanden från en inbillad flick- eller pojkvän. Potentialen hos det fiktiva rum som sms-kommunikationen bildade fascinerade Takala, men liksom många andra anställda vid tjänsten blev också hon frustrerad över tjänstens bristande konsekvens och låga kvalitet. Videon Workers Forum som visas i galleriets bakre del bygger på diskussionerna mellan skribenterna vid denna amerikanska sms-tjänst. De är plockade från ett diskussionsforum där skribenterna tillsammans dryftade sitt arbete som osynliga samtalspartners.
Invisible Friend för Pilvi Takalas performativa och narrativa uttryck till ett helt nytt område där varje användares berättelse är unik och personlig. Kontexten för verket är en galleriutställning på Helsinki Contemporary. Utställningen är Takalas första separatutställning på Helsinki Contemporary och samtidigt hennes första separatutställning i Helsingfors sedan 2009. Invisible Friend utspelar sig inte innanför galleriets väggar, den når långt utanför det fysiska rummets gränser.