Meldere & Hintz
Inga Meldere & Mikko Hintz
29.11.-22.12.2019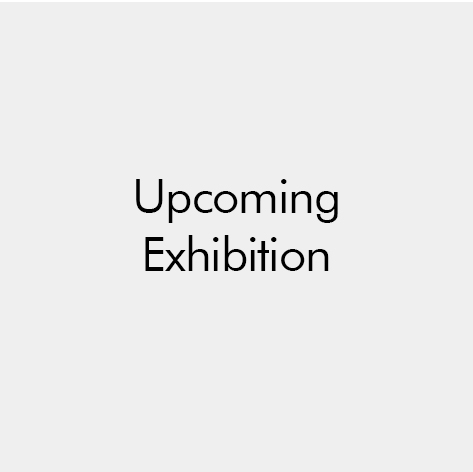 Works by the Latvian
Inga Meldere
(b. 1979) and German-Finnish
Mikko Hinz
(b. 1974) will be seen for the first time at Helsinki Contemporary in December. The duo exhibition, consisting of new paintings, is constructed as a dialogue between two artists, their works and the gallery space. The first duo exhibition by the Helsinki-based artists was seen in 2011 in Riga and Tallinn, after which both artists have exhibited in private and group exhibitions in Finland and internationally.
Inga Meldere
has studied at the University of Latvia and at the Art Academy of Latvia, and worked as a researcher at the Jan Van Eyck Academy in Maastricht between 2013 and 2014. She is currently attending a MA program in Painting at the University of the Arts in Helsinki. Meldere's works have been seen in private and group exhibitions in Finland and internationally, for example in New York, Chicago, Riga and London. Her wors are included in such collections as Kiasma and the Latvian National Museum of Art's collection.
Mikko Hintz
has studied at the Academy of Fine Arts in Helsinki and Royal Danish Academy of Fine Arts in Copenhagen. Since his graduation in 2003 Hintz has shown widely in Finland as well as the Baltic and Nordic countries. His works are included in numerous public collections, eg. Kiasma, HAM, Frieder Burda Collection in Baden Baden and the Collection of the State of Finland
Latvialaisen Inga Melderen (s. 1979) ja saksalais-suomalaisen Mikko Hinzin (s. 1974) teoksia nähdään joulukuussa ensimmäistä kertaa Helsinki Contemporaryssa. Uusista maalauksista koostuva duonäyttely rakentuu dialogina kahden tekijän, teosten ja galleriatilan välillä. Helsingissä työskentelevien taiteilijoiden ensimmäinen yhteisnäyttely nähtiin vuonna 2011 Riiassa ja Tallinnassa, minkä jälkeen kumpikin on esiintynyt yksityis- ja ryhmänäyttelyissä Suomessa ja kansainvälisesti.

Inga Meldere on opiskellut Latvian yliopistossa ja Latvian taideakatemiassa, sekä työskennellyt tutkijana Jan Van Eyck -akatemiassa Maastrichtissa vuosina 2013 ja 2014. Parhaillaan hän suorittaa maalauksen maisterintutkintoa Taideyliopiston Kuvataideakatemiassa. Melderen teoksia on nähty yksityis- ja ryhmänäyttelyissä Suomessa jakansainvälisesti muun muassa New Yorkissa, Chicagossa, Riiassa ja Lontoossa. Hänen teoksiaan sisältyy muun muassa Kiasman ja Latvian kansallismuseon kokoelmiin.

Mikko Hintz on opiskellut Kuvataideakatemiassa ja Royal Danish Academy of Fine Artsissa Kööpenhaminassa. Hintz on valmistumisestaan asti esiintynyt lukuisissa näyttelyissä Suomessa, Baltiassa ja Pohjoismaissa. Hänen teoksiaan lukeutuu useisiin julkisiin kokoelmiin, kuten Kiasman, HAMin ja Baden-Badenin Frieder Burdan taidemuseon kokoelmiin.
Lettiska Inga Meldere (f. 1979) och tysk-finska Mikko Hintz (f. 1974) ställer för första gången ut på Helsinki Contemporary i december. Duoutställningen med nya målningar är uppbyggd som en dialog mellan de två konstnärerna, verken och gallerisalen. De i Helsingfors verksamma konstnärernas första gemensamma utställning sågs 2011 i Riga och Tallinn, varefter båda har haft både separat- och grupputställningar i Finland och i andra länder.

Inga Meldere har studerat vid Lettlands universitet och Lettlands konstakademi, och åren 2013 och 2014 arbetade hon som forskare vid Jan van Eyck Academie i Maastricht. För närvarande arbetar hon på sin magisterexamen vid Bildkonstakademin i Helsingfors. Melderes verk har visats på separat- och grupputställningar både i Finland och internationellt, bland annat i New York, Chicago, Riga och London. Hennes verk ingår i bl.a. Kiasmas och Lettlands nationalmuseums samlingar.
Mikko Hintz verk har studerat vid Bildkonstakademin i Helsingfors och Det Kongelige Danske Kunstakademi i Köpenhamn. Hintz verk har visats på talrika utställningar i Finland, Baltikum och Norden. Hans verk ingår i många offentliga samlingar, såsom Kiasmas, HAMs samt Museum Frieder Burdas i Baden-Baden samlingar.