Selected Works
Group exhibition
8.7.-1.8.2020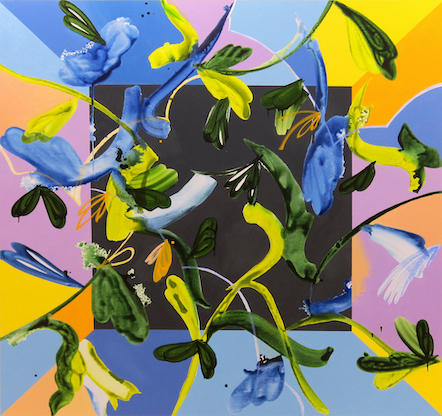 Helsinki Contemporary's doors will remain open all throughout July. On view during the summer month will be a selection of new works from a group of Helsinki Contemporary artists:
Eeva-Riitta Eerola
,
Hannaleena Heiska
,
Ilari Hautamäki
,
Jukka Rusanen
and
Olli Piippo
.
A performance by Reetta Honkankoski will be seen twice during the exhibition: on Thursday,
July 16 at 5 p.m.
and on
Saturday, July 18 at 2 p.m
. The performance was first seen at Jukka Rusanen's exhibition
Luonnos
. Rusanen has laid down the outlines for the performance, the image that sparked the performance is
Fêtes Vénitiennes
by the 18
th
-century French painter Jean-Antoine Watteau. Rusanen and Honkakoski have together thought about how signs, movements, objects and materials come together to create meanings.
The gallery is open in July
Wed-Fri 13–18, Sat 12–16.
Helsinki Contemporaryn ovet ovat avoinna läpi kesän. Heinäkuussa nähtävä Selected Works -näyttely esittelee uusia, kankaalle ja paperille toteutettuja teoksia moniääniseltä joukolta gallerian taiteilijoita: Eeva-Riitta Eerolalta, Hannaleena Heiskalta, Ilari Hautamäeltä, Jukka Rusaselta ja Olli Piipolta.
Näyttelyn aikana nähdään myös Reetta Honkakosken performanssi, joka toteutettiin ensimmäisen kerran Jukka Rusasen Luonnos-näyttelyn yhteydessä maaliskuussa 2020. Rusanen on antanut puitteet Honkakosken performanssille, jonka lähtökuvana on 1700-luvulla vaikuttaneen ranskalaismaalarin Jean-Antoine Watteaun maalaus Fêtes Vénitiennes.

Performanssi nähdään to 16.7 klo 17.00 ja la 18.7. klo 14.00. Performanssin aikana galleriatilassa voi liikkua vapaasti.

Galleria on heinäkuussa avoinna ke–pe 13–18, la 12–16.