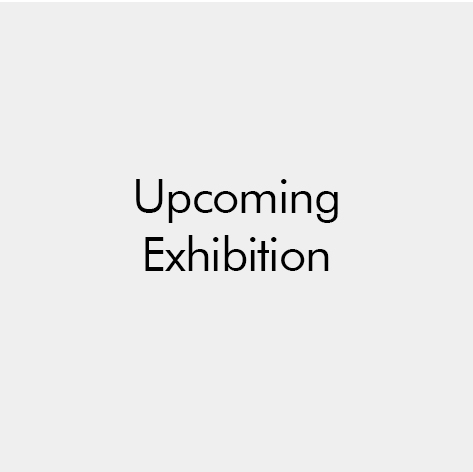 Jonna Kina
works in the cross sections between image, sound and language. Her solo exhibition
After Life
fills Helsinki Contemporary in April. Layers of art history and the study of the frontiers between life and death though poetry, music and archeology are combined in Kina's new works. The stories of ancient artefacts and confessional fragments lead us to the age-old questions of humanity. How do we live, what will be left of us, and who is listening?
After Life
is the internationally renowned artist's debut appearance at Helsinki Contemporary.
Jonna Kina's (b. 1984) graduated from the Finnish Academy of Arts and from Aalto University, School of Arts, department of photography. She has also studied in the School of Visual Arts, New York and in Bezalel Academy of Art and Design, Jerusalem. Kina's works has been widely presented in numerous international exhibitions and festivals, such as Tokyo Photographic Art Museum; Berlinale Forum Expanded Cinema Program, Berlin; Kumu Art Museum, Tallinn; Kunsthal Charlottenborg, Copenhagen; Espoo Museum of Modern Art EMMA; Galleria delle Carrozze di Palazzo Medici Riccardi, Florence; Dunkers Kulturhus, Helsingborg; Musée de l'Elysée, Lausanne; International Film Festival Rotterdam; Hasselblad Foundation, Gothenburg; Moscow Biennale for Young Art.
Nordisk Panorama selected Kina's film "Arr. for a Scene" as the "Best Nordic Short Film". She has been also shortlisted for the VISIO Young Talent Acquisition Prize in Florence. Kina's works are represented in collections of such as Musée de l'Elysée, Fundación RAC – Foundation of Contemporary Art, The Museum of Contemporary Art Kiasma, Helsinki City Art Museum, Saastamoinen Foundation, City of Levallois, Sara Hildén Art Museum, France, Finnish Museum of Photography among others.
Kuvan, äänen ja kielen risteyskohdissa työskentelevän
Jonna Kinan
yksityisnäyttely
After Life
täyttää huhtikuussa Helsinki Contemporaryn. Taiteilijan uusissa teoksissa yhdistyvät taidehistorialliset kerrostumat sekä elämän ja kuoleman raja-alueiden tutkiminen runouden, säveltaiteen ja arkeologian keinoin. Muinaisten esineiden tarinat ja tunnustukselliset fragmentit johdattavat ikiaikaisten ihmisyyden kysymysten äärelle. Miten elämme, mitä meistä jää jäljelle ja kuka kuuntelee?
After Life
on kansainvälisesti tunnustetun Kinan ensiesiintyminen Helsinki Contemporaryssa.
Jonna Kina
(s.1984) on valmistunut Kuvataideakatemiasta sekä Aalto-yliopiston taiteiden ja suunnittelun korkeakoulun valokuvauksen laitokselta. Hän on opiskellut myös New Yorkin School of Visual Artsissa sekä Bezalel Academy of Art and Designissa Jerusalemissa. Kinan teoksia on nähty laajasti kansainvälisissä näyttelyissä ja festivaaleilla, mm. Tokyo Photographic Art Museumissa, Berlinale Forum Expanded Cinema Programissa Berliinissä, Kumu-taidemuseossa Tallinnassa, Kunsthal Charlottenborgissa Kööpenhaminassa, EMMA – Espoon modernin taiteen museossa, Galleria delle Carrozze di Palazzo Medici Riccardissa Firenezessä, Musée de l'Elyséessä Lausannessa sekä Rotterdamin kansainvälisillä elokuvafestiviaaleilla. Nordisk Panorama valitsi Kinan teoksen
Arr. for a Scene
parhaaksi pohjoismaiseksi lyhytelokuvaksi 2017 ja samana vuonna hänet nimitettiin ehdolle VISIO Young Talent Acquisition Prize -palkintoon Firenzessä. Kinan teoksia lukeutuu useisiin julkisiin kokoelmiin Suomessa ja kansainsälisesti, kuten Musée de l'Elyséen, Fundación RAC – Foundation of Contemporary Artin, Kiasman, HAM – Helsingin taidemuseon, Saastamoisen säätiön, Levallois'n kaupungin, Sara Hildénin taidemuseon ja Suomoen valokuvataiteen museon kokoelmiin.