Artist talk and discussion: Olli Piippo & Mikaela Lostedt
25.06.2020 17:00 - 25.06.2020 18:00
Welcome to join Artist Olli Piippo and Director, Curator Mikaela Lostedt for a Discussion and Artist Talk at the Gallery on Bulevardi and on Instagram!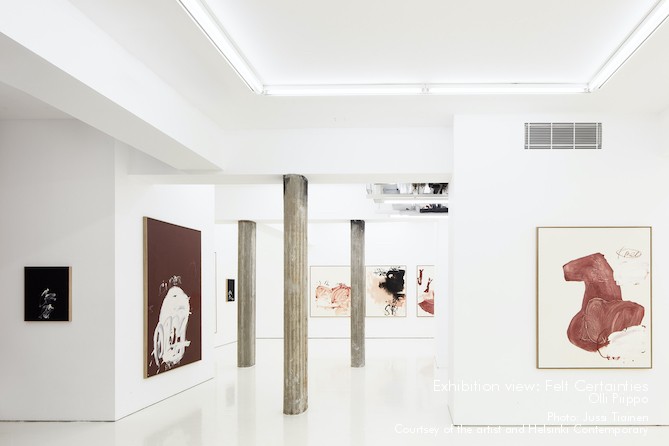 The event only sits 15 people, you can register by email:
info@helsinkicontemporary.com
The discussion will be streamed live, you can send questions for the Artist beforehand on the Gallery's
Instagram
or
Facebook
.
Painting is the language, the visual form of thinking and the platform or framework that the idea manifests within. It begins with attempting to verbalise thoughts in the language of an image, while on the other hand thinking is very much tied to comprehension through language. In other words, I take a slow approach to starting the painting process – I build my vocabulary and build a concept based on the language that accumulates.


Olli Piippo's exhibition
Felt Certainties
runs at Helsinki Contemporary through July 5.
Read more about the exhibition >>>