Amanda Schmitt - Lecture & Screening
03.03.2018 14:00 - 03.03.2018 15:30
ORION CINEMA, NATIONAL AUDIOVISUAL INSTITUTE, EERIKINKATU 15, HELSINKI
MARCH 3, 2PM. FREE AND OPEN TO PUBLIC.
Lecture and video screening of Paul Ryan: Video Wake For My Father, 1971 and Mika Taanila: Kiila: Verbranntes Land, 2002.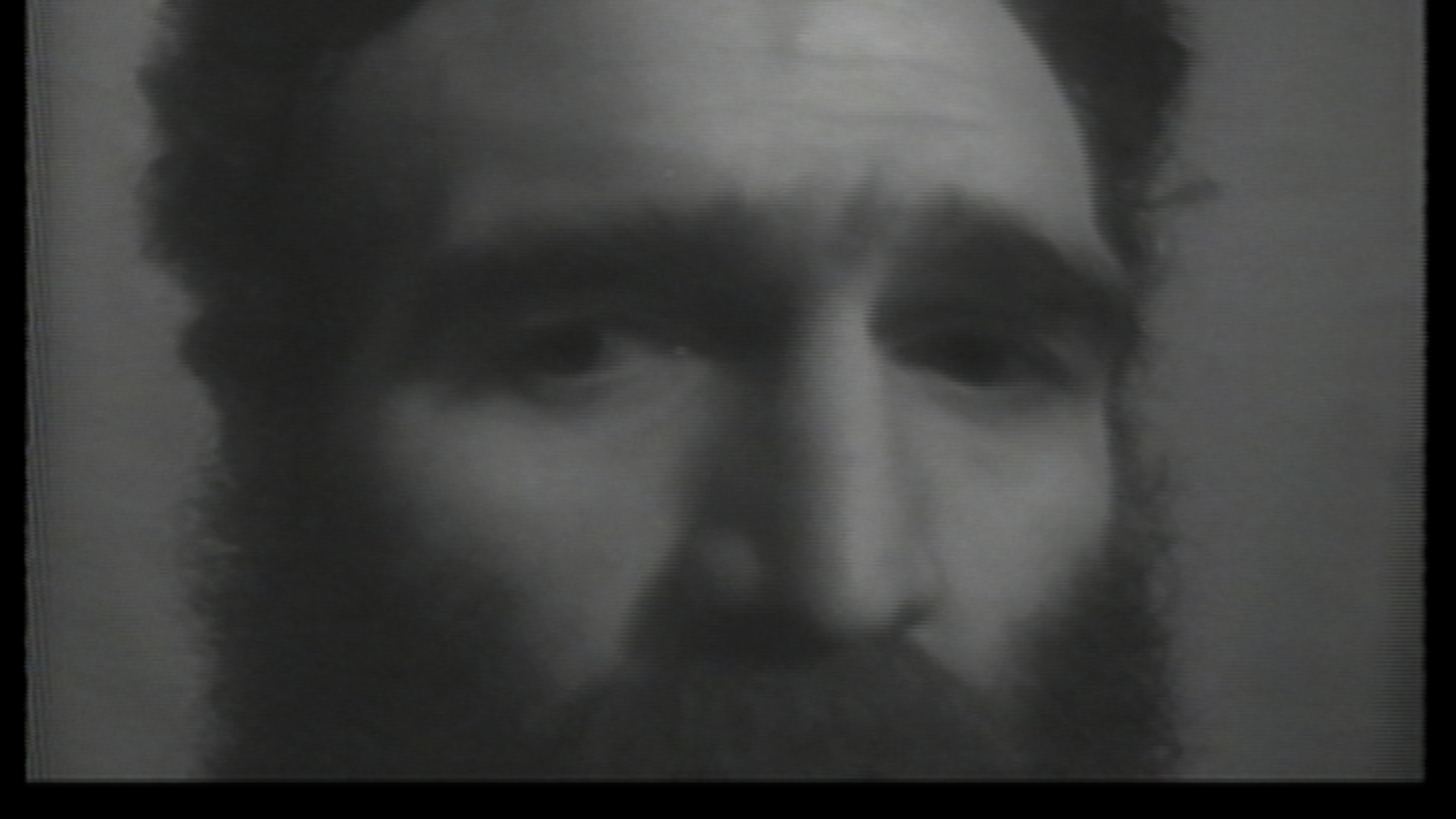 Image: Paul Ryan, Video Wake For My Father, still from a video, 1971. Courtesy of The ZKM | Center for Art and Media.
As an introduction to her MOBIUS Fellowship, supported by the Finnish Cultural Institute and Helsinki Contemporary, curator Amanda Schmitt will present a public lecture and screening presented within the Kansallinen audiovisuaalinen instituutti (KAVI). The lecture will outline the core of Schmitt's curatorial research with video, specifically illustrating her int
erest in the topological nature of the Mobius strip and how it relates to the project that will manifest in Helsinki Contemporary in 2019.

The lecture will also include the screening of two video works: first will present a video by Finnish experimental filmmaker and video artist, Mika Taanila, illustrating how the medium of videotape degrades from excessive use, followed by a screening of a very rare video work, Video Wake for My Father (1971) by video artist and media theorist, Paul Ryan, who wrote heavily on the idea of kleinforms and social kleinforms, claiming the medium of video and videotape to be the most immediate application of the mobius strip.

Schmitt's research in Finland, as a MOBIUS fellow, will focus on the social origin of the artistic medium of videotape, specifically exploring the private use of the video camera, tracing its rise from experimental auto-portraits linked to performance, development into use of self- documentation and video diary formats, and ultimately towards its distortion through today's social media culture, mutated into self-propaganda. This "spectacle of the self" epitomizes the ultimate colonization of subjectivity by what Guy Debord first described as an external force, defining the Society of the Spectacle.

In the lecture, Schmitt will reflect Ryan's words from "Cybernetics of the Sacred", where the author posed cautions towards an increasing reliance on hyper-connectivity in our increasingly fragmented society. Further, by examining original footage from, Video Wake for My Father, we will explore Ryan's admonitory appeal to preserve our collective humane intimacy.

"There are two negative effects of using video in our present fragmented society that I know of: Corruption of memory means simply that you tend to forget everything else about an event except that which you record and replay on tape. Displacement of intimacy means that relating to people "live on tape" can have a tendency to drain away the normal capacity for intimacy. One moves in a vicarious experience of intimacy with an electronic image that cannot respond in real time. "

ABOUT AMANDA SCHMITT
Amanda Schmitt is Untitled, Art's Director of Programming and Development. With extensive curatorial and gallery experience, she has held director positions at several galleries in New York City, most recently working with Marlborough Chelsea to develop the exhibition program for their Lower East Side gallery. Schmitt has organized over 40 artist performances, screenings and exhibitions at galleries and alternative exhibition spaces around the world, including GRIN (Providence), Daata-Editions.com, Marlborough Chelsea (New York), SIGNAL (Brooklyn), The Suburban (Chicago); Guest Projects (London); A Thin Place (Berlin), among others, and most recently, developing and launching Untitled, Radio, Untitled Art's live radio broadcast which will continue in Miami Beach and at the second edition of Untitled, San Francisco.


ABOUT PAUL RYAN
Paul Ryan (1943-2013) was a pioneer of his field and can be considered one of the first video artists. In 1969, Ryan participated in the landmark exhibition 'TV as a Creative Medium' curated by Howard Wise, which served to link the kinetic art movement of the 1960s with the emergent medium of video art. The first exhibition in the United States devoted to video, 'TV as a Creative Medium' signaled radical changes and defined an emerging artistic movement. Other notable exhibitions in Ryan's career as an artist include: "The Primitivism Show" in The Museum of Modern Art (1984), "The American Century Show" at the Whitney Museum of American Art (1999-2000), and the Venice Biennale (2002). Ryan is the author of several books including Cybernetics of the Sacred, Doubleday Anchor, 1974 and Video Mind, Earth Mind: Art, Communications, and Ecology, 1993.



ABOUT MIKA TAANILA
Mika Taanila (b.1965) is a filmmaker and visual artist based in Helsinki, Finland. He works with documentaries, experimental film and visual arts. Human engineering, utopias, failures and man-machines are recurring themes in his films and installations. Taanila's works have been shown at major international group shows, such as Venice Biennale (Nordic Pavilion 2017), Aichi Triennale (2013), dOCUMENTA (2012), Shanghai Biennale (2006), Berlin Biennale (2004), Manifesta (2002) and Istanbul Biennial (2001). Solo shows include the Museum of Contemporary Art Kiasma in Helsinki (2013–14), Contemporary Art Museum St. Louis (2013), TENT, Rotterdam (2013) and Galleria Heino, Helsinki (2010). Taanila's short films have been screened altogether at more than 300 international film festivals and special events. In 2015, Taanila was awarded with the prestigious Ars Fennica Award, the biggest Finnish art award.



The event is made possible by the Finnish Cultural Institute in New York's MOBIUS Fellowship Program and Helsinki Contemporary's Guest Curator Program.The screenings are made possible with the courtesy of ZKM Center for Art and Media (Karlsruhe) and AV-arkki, The Distribution Centre for Finnish Media Art (Helsinki).